Asian designers are fast gaining ground in the fashion capitals of the West. While many boast their Asian-ness loudly and proudly as part of their brand identity, others remain ethnically ambiguous and reference it in more nuanced ways.
This does not mean they hide it – they are simply not defined by it. This makes it a particularly pleasant surprise when their backgrounds are revealed.
London-based jewellery brand Sweetlimejuice (SLJ) is a prime example of this. The label, founded in 2019, has gained wide recognition and is stocked in stores from London and Milan to Tokyo and Seoul.
This success did not come from intentionally making
Asian-inspired jewellery
– SLJ's avant-garde, gender-fluid aesthetic comes from experimental practice.
"Let's say you have a really sour glass of lime juice. Give it a little sweetness, and it becomes something quite refreshing. It's how the name Sweetlimejuice was born," co-founder and creative director Simpson Ma Siu-hang tells the Post.
"The concept is to create something new, something that isn't quite there yet, with our fresh touch." What the brand aims to portray, Ma says, is something bold that is still accessible to a broader audience.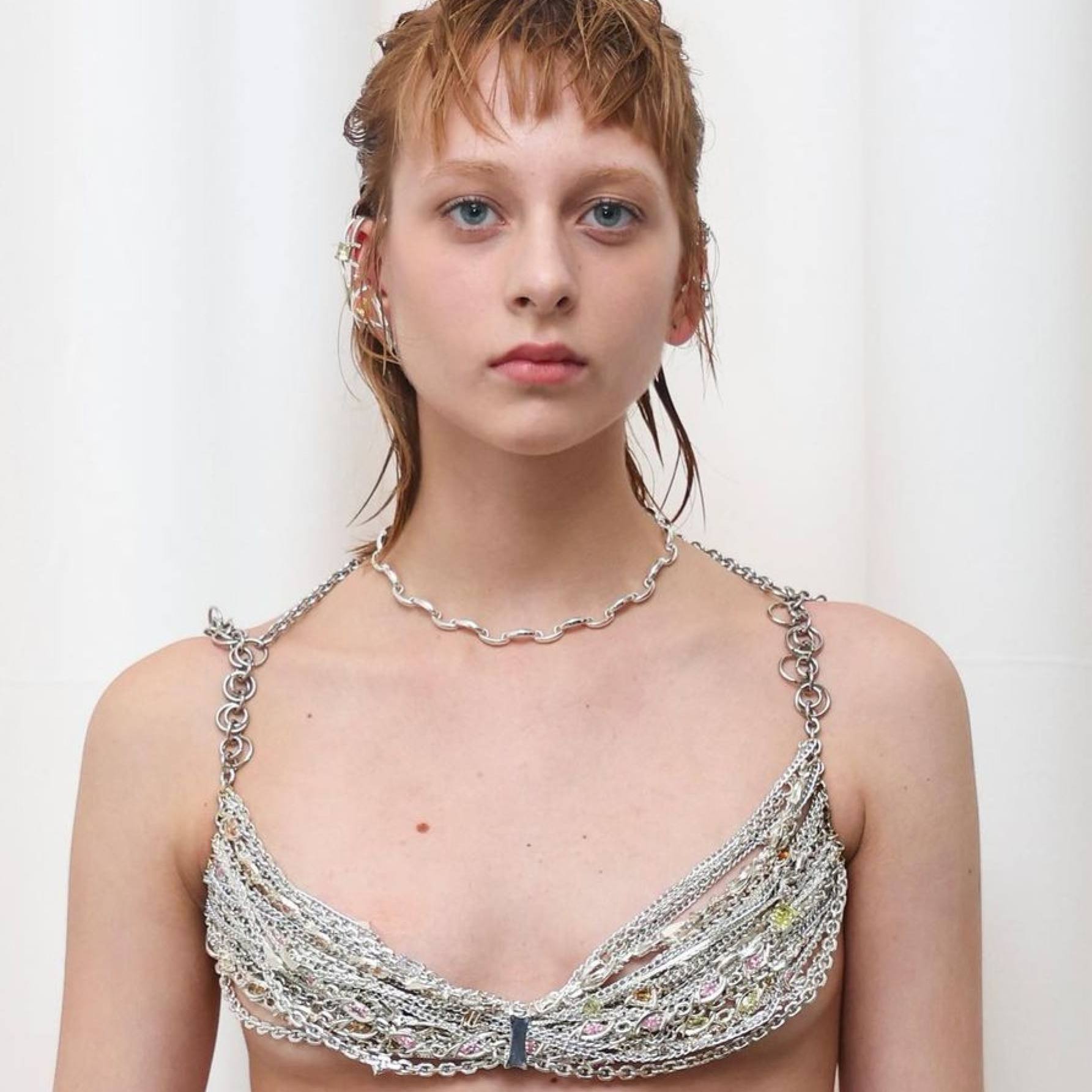 Two years before the founding of SLJ, Ma was in his final year of studying jewellery design at London College of Fashion. It was there that he came across the technique of covering objects with different materials.
Ma wore a lot of denim at the time, especially in the workshop. This largely practical decision – he wore it because it was durable – turned out to be a serendipitous one.
"I was working on a Swarovski project about
upcycling
and I tried to wrap the gemstones with denim. [This] happy accident led to what we now call the 'stone-swaddling' method," says Ma, who scooped the Swarovski Innovator prize in 2017.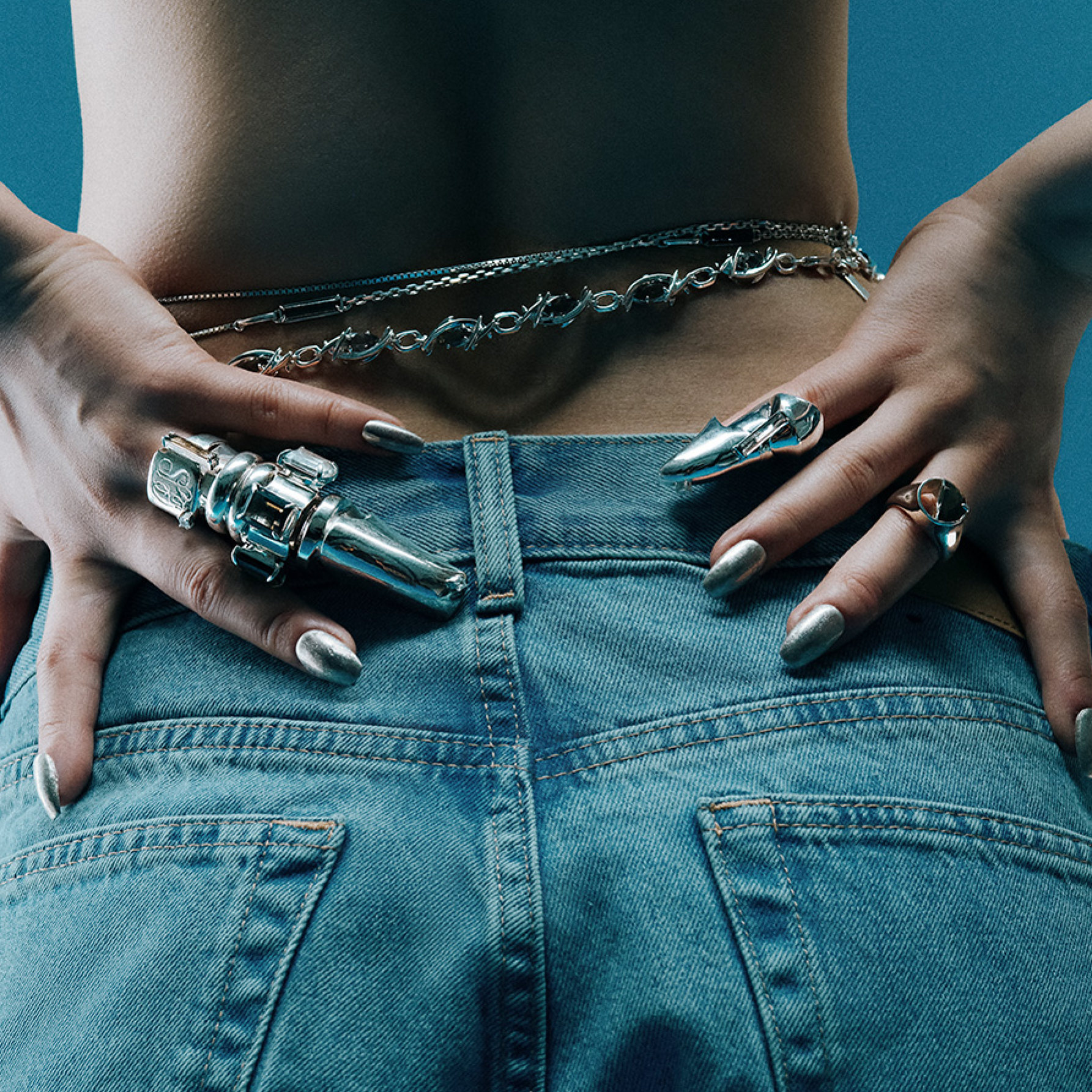 Denim-wrapped gemstones are now a staple in the SLJ wheelhouse, which works out of a studio in East London and employs a sustainable practice that prioritises the use of ethically sourced – often
lab-grown
– gemstones and recycled metals.
"Every single piece is handcrafted and has unique hand-stitch and fraying details," Ma says, adding that people find the designs intriguing as they are not familiar with the fusion of textiles and gemstones.
"It is a high-cost and time-consuming production process, but we enjoy crafting pieces that people wear close to their bodies," he says.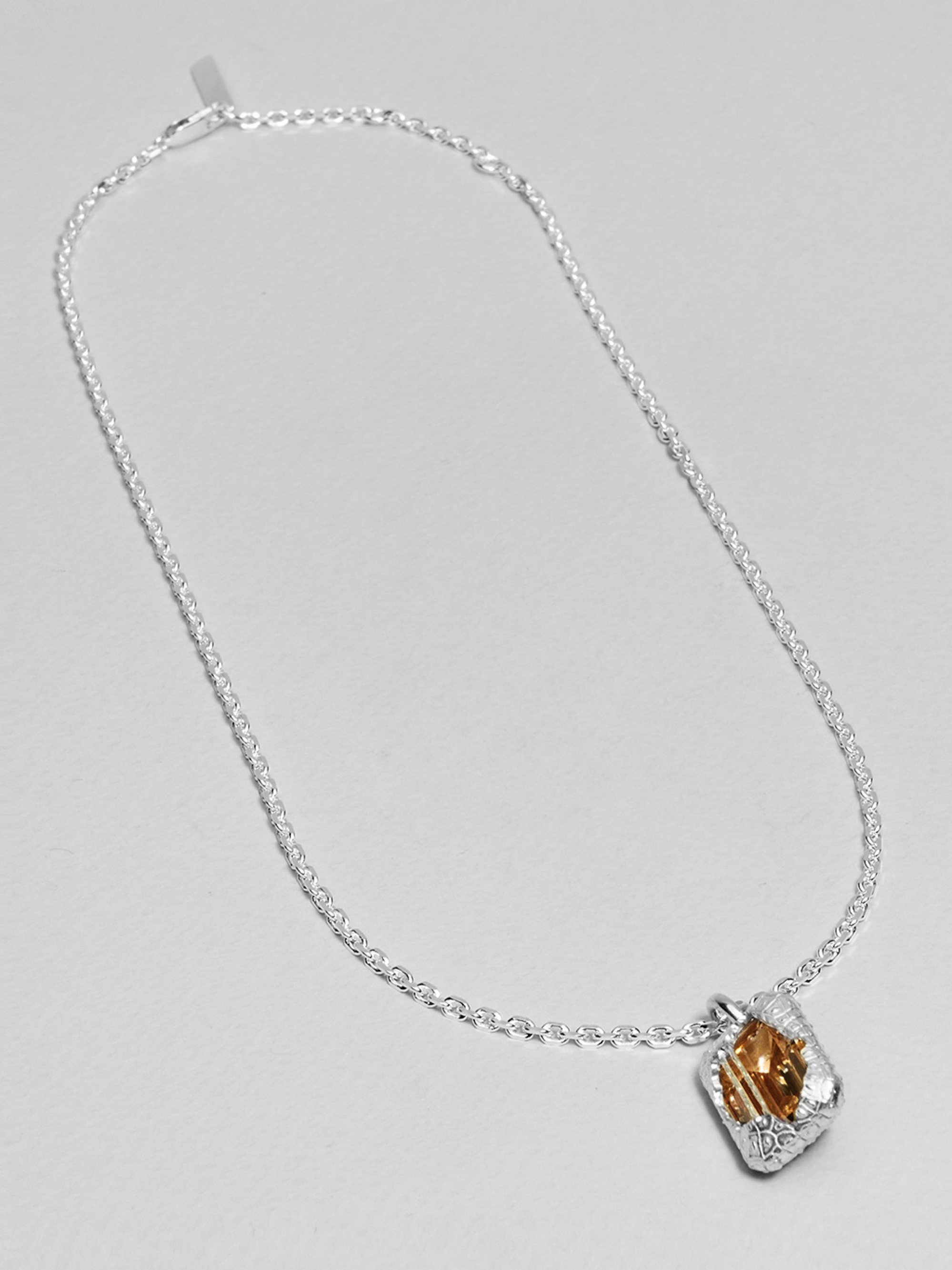 SLJ has launched a "Zong" pendant as the hero piece of its latest collection. Evolved from the brand's signature stone-swaddling method of setting gems, the "Zong" design uses 3D printing to wrap the gemstone with metal, creating "a skin or a protective shell" which mimics the texture and fraying of denim.
Jovy Hon Jo-yin, SLJ's co-founder and brand director, came up with the name. She explains: "The process of 'wrapping' the gemstone is kind of like the way we make
Chinese rice dumplings
[
zong
in Mandarin Chinese].
"I'd say 50 per cent of what we do is inspired by our East Asian heritage, whether consciously or unconsciously. Be it research or something else, it naturally flows out as a part of our identity."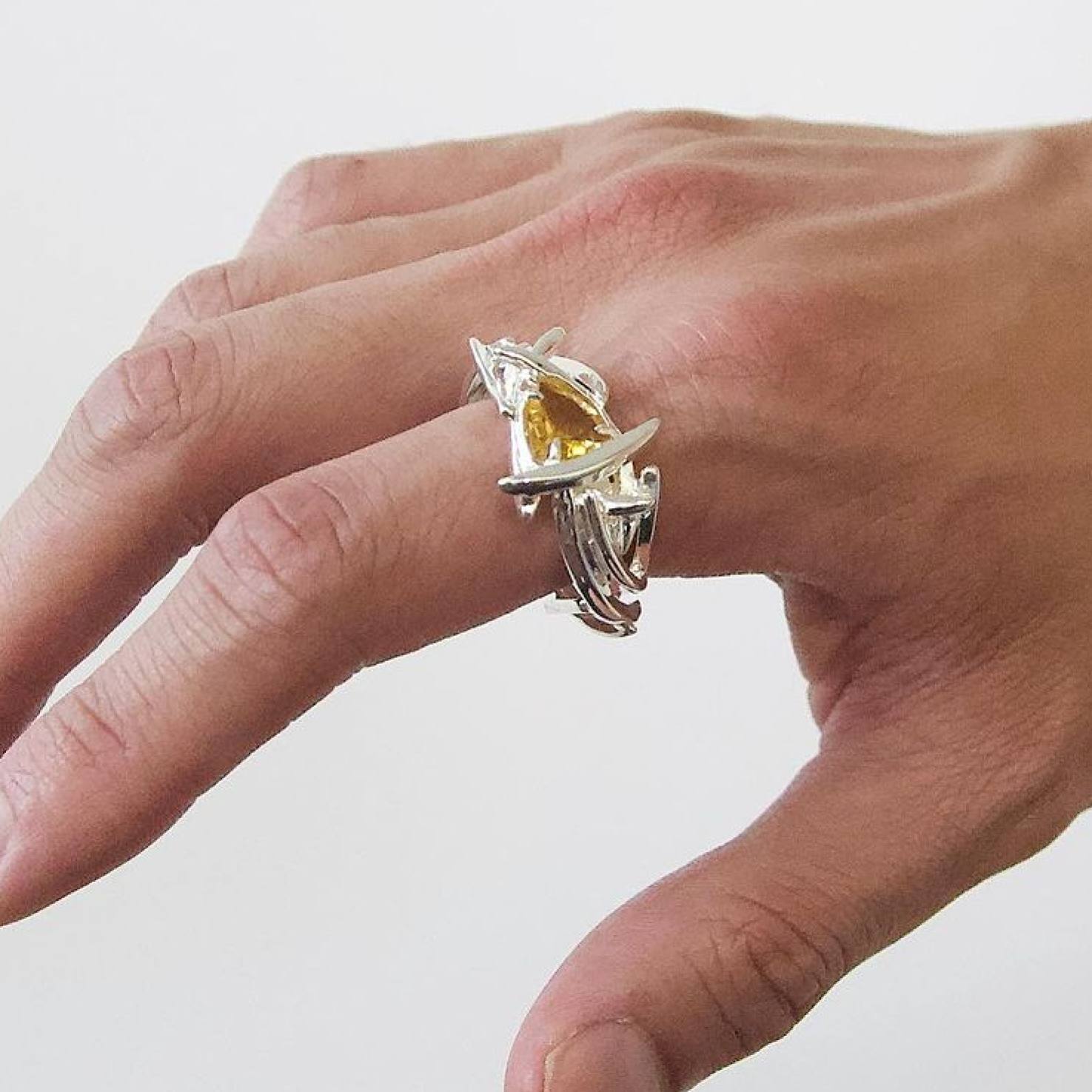 Although the co-founders have never felt the need to overemphasise their Hong Kong background, they do try to invite London-based Hong Kong talent to collaborate with them whenever the opportunity arises.
The make-up artist and some of the models in SLJ's latest campaign are, for example, from Hong Kong or have roots in the city, and the shoot's mood board was influenced by Hong Kong in the 1990s and
the films of Wong Kar-wai
.
"We prefer to gently suggest our
Hong Kong heritage
in the collections … our hometown has always been a very international place with many different influences," says Hon.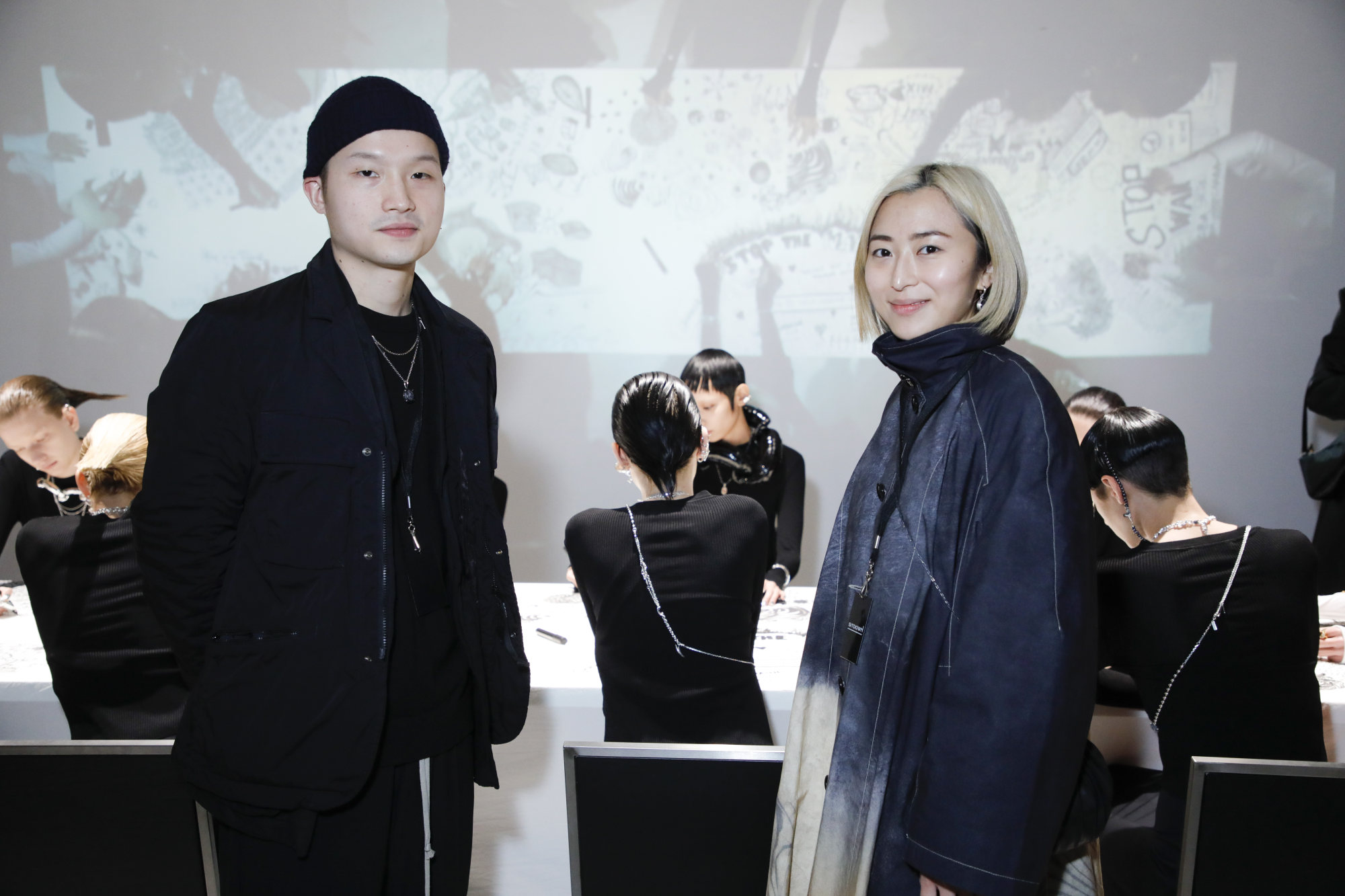 Ma adds: "When people see SLJ, they may not have the immediate impression that we are from Hong Kong; but it's all in the backstories of everything we do when you have a deeper understanding of our inspirations."
SLJ's fashion-forward designs have attracted the attention of Hong Kong's fashion elite. Last year, the brand hosted its first
Paris Fashion Week
presentation as one of two Hong Kong brands sponsored and supported by the Hong Kong-based non-profit Fashion Farm Foundation.
Looking ahead, Hon and Ma say that SLJ plans to join the Shanghai Fashion Week season in October 2023 to reconnect with China after a long Covid-related pause. SLJ has created "Eryn", a puffer-fish-skeleton-inspired line in an attempt to reconnect the wearer with their sense of touch.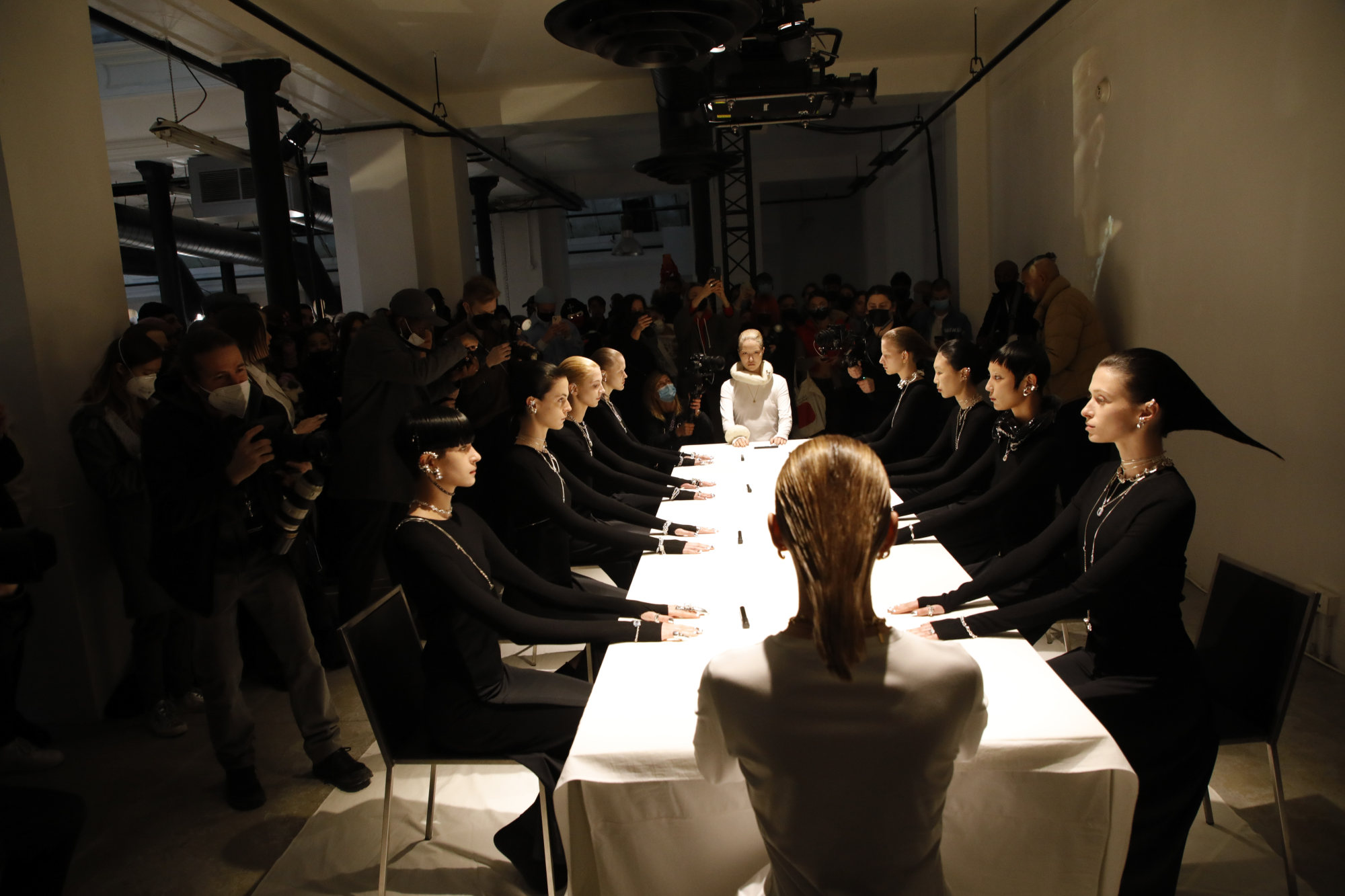 "We wanted to make something that is quite stimulating and almost 'sensual' with a strong presence on skin contact," says Ma.
During this time, the brand also launched its "Kamon" style, inspired by Japanese family crests and the shape of the star anise plant.
"We cooked a lot during Covid, so I eventually incorporated it into the pieces' sharp edges and streamlined curves. I guess this is kind of a 'home inspiration'," Ma quips.
Denial of responsibility!
Chronicles Live is an automatic aggregator of the all world's media. In each content, the hyperlink to the primary source is specified. All trademarks belong to their rightful owners, all materials to their authors. If you are the owner of the content and do not want us to publish your materials, please contact us by email –
chronicleslive.com
. The content will be deleted within 24 hours.