In June 1988, after a long stint overseas, François Pasquier invited a group of friends to dinner to celebrate his family's return to Paris, France.
However, since he didn't have enough space to host everyone at his home, he held the event in a public park. And to make it easy for his guests to find each other, he asked everyone to dress in white.
The dinner was such a success that Pasquier did it again the following year and the year after that. Eventually, his parties got so big that he turned them into a ticketed event called Dîner en Blanc "dinner in white").
In 2009 Pasquier's son, Aymeric, introduced the concept to Montreal, Canada. In 2012, he hosted the first American Dîner en Blanc in New York. In the same year, he founded Dîner en Blanc International, a Canadian company that develops the network and licenses it worldwide.
Spanning six continents and more than 85 cities, Dîner en Blanc is now the world's biggest dinner party.
The 30th-anniversary event in Paris, in 2018, attracted almost 17,000 people and was the subject of a documentary described by online film database IMDb as "a mesmerising intersection of food and fashion".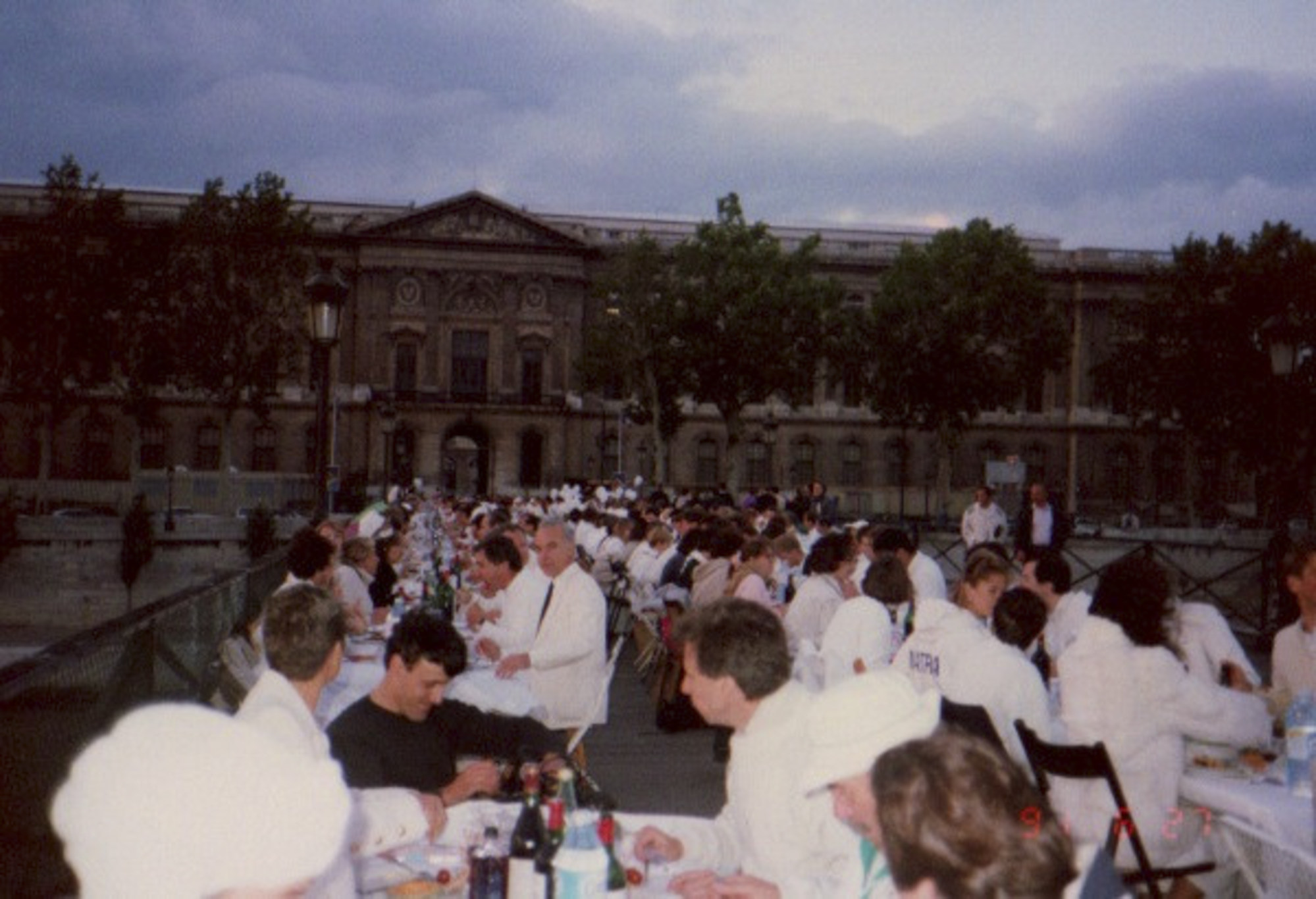 In the late 1990s and into the 2000s, all-white parties with a focus on partying rather than dining were all the rage in the United States, with rap artist
Sean "Diddy" Combs
hosting ultra-exclusive events in mansions in the Hamptons – a string of affluent communities on Long Island popular as a holiday destination among wealthy
New York City
residents – that attracted a who's who of the entertainment industry.
"White clothing, because of the maintenance it requires and the high likelihood that it will become ruined, has often, throughout Western history, been associated with status," wrote American entertainment journalist Ellie Shechet, in her insider report for Jezebel magazine headlined, "From Hip Hop to Housewives: The Real Story Behind the Hamptons White Party".
Inside 3 new luxury Bali beach clubs, infinity pools, daybeds, drink deals
All-white parties arrived in Asia in 2003, when Ku De Ta, a Mediterranean-style beach club in Bali, launched an annual event that combined dinner and a dance party.
Like the Dîner en Blanc in Paris, Ku De Ta's White Party became an iconic event, with revellers flying into the Indonesian island from around the world to attend, and then spending a week or so in Bali to recover.
"We start planning for each event six months in advance," says Arshad Rizvi, a DJ from Holland and Ku De Ta's creative director since 2016. "Once we've settled on a theme, we create mood boards and I approach our vendors to help create different elements, sets, decorations, artists, entertainment.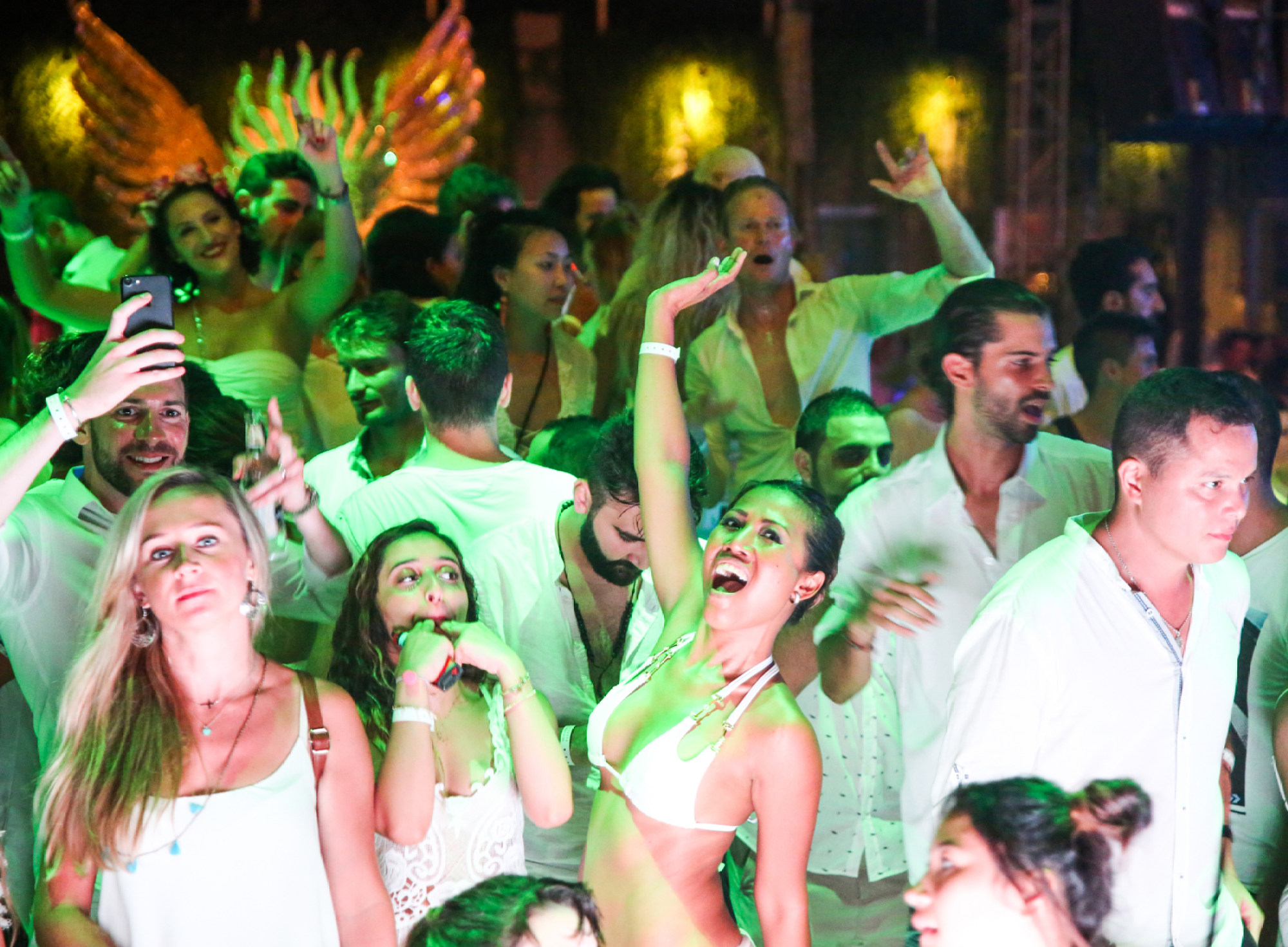 "Our installations are custom-made for single use but we try to be environmentally friendly by breaking them down and repurposing the materials for other events."
The most memorable White Party for Rizvi was in 2018. It was also his most nerve-racking.
"The theme was electric baroque, rococo meets Brit punk, the new romantics of the '80s. Our main stage feature was a 13-metre-high (43ft) French-style castle and Erick Morillo was heading the line-up," he says, of the late American-Colombian house music DJ.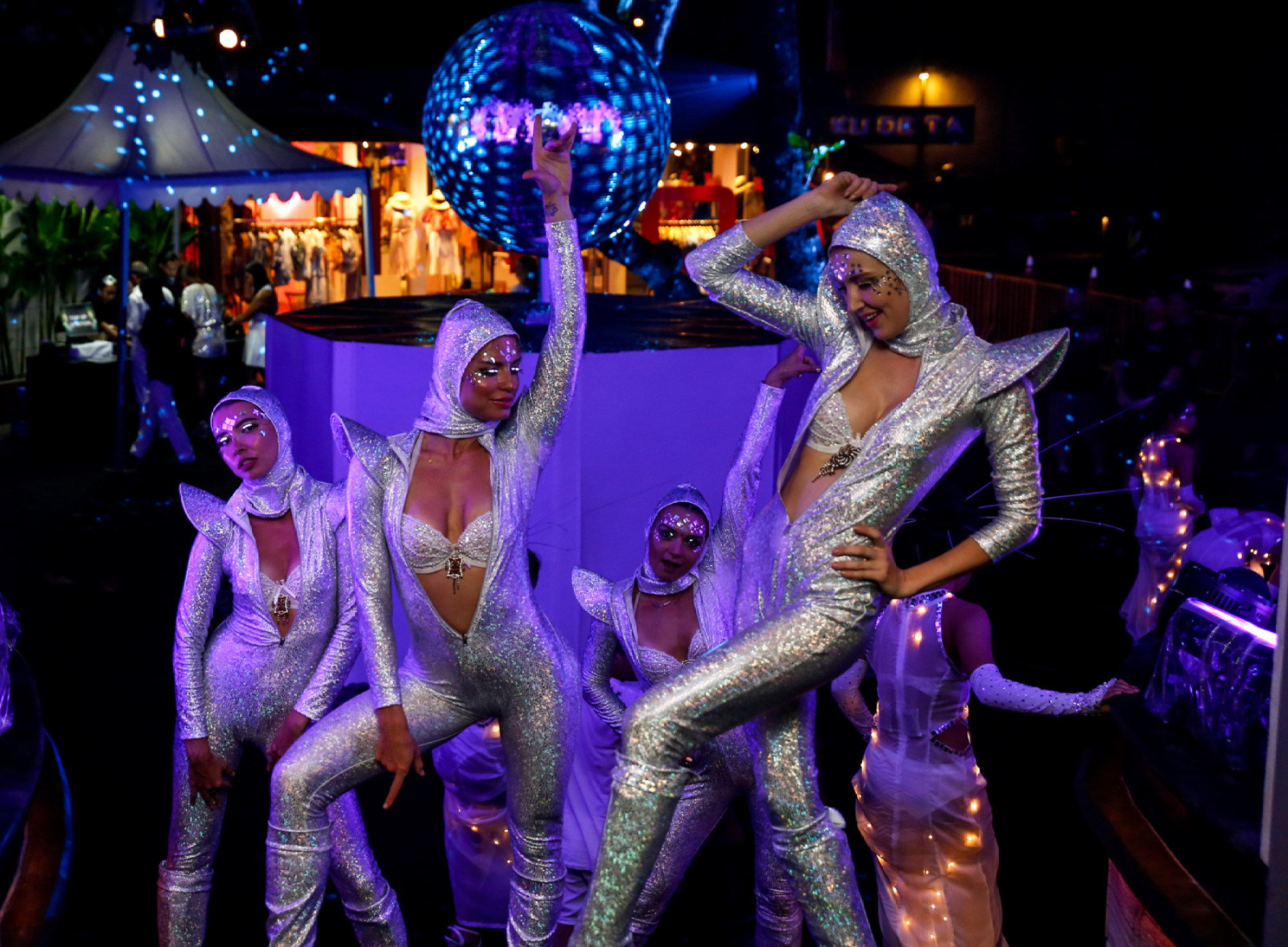 "The morning before the event, I received a message that Morillo was stuck in the Philippines and couldn't get to Bali," Rizvi recalls. "We were quite stressed out as we had already sold 3,000 tickets. [But] the show had to go on.
"Morillo made a video message that we broadcast on a big screen, but no one seemed to mind. The place was packed until 4am and the next day, when Morillo arrived in Bali, we did a free event with him and got another 1,500 people through the door."
The White Party was cancelled in 2020 and 2021 because of the
Covid-19 pandemic
but roared back to life in 2022, with a Nights in White Satin theme and a full house.
6 predictions for change in Bali: how will the holiday island look in 2033?
"After two years, people were hungry to come back. We saw a lot of old-school Bali people, the mature crowd who are still young at heart and a good combination of younger people," Rizvi says.
"We made two installations. The one at the water fountain at the entrance was a pair of wings, 11 metres wide, with a female performer in a white silk dress in the centre. The installation on the main stage was an octagon and it was even bigger."
The White Party returns to Ku De Ta on August 16, the night before Indonesia's Independence Day. Tickets are 1.2 million rupiah (US$80) at the door. Dinner is 2.5 million rupiah per head, while a private table for up to six people and a bottle of spirits is a hefty 25 million rupiah.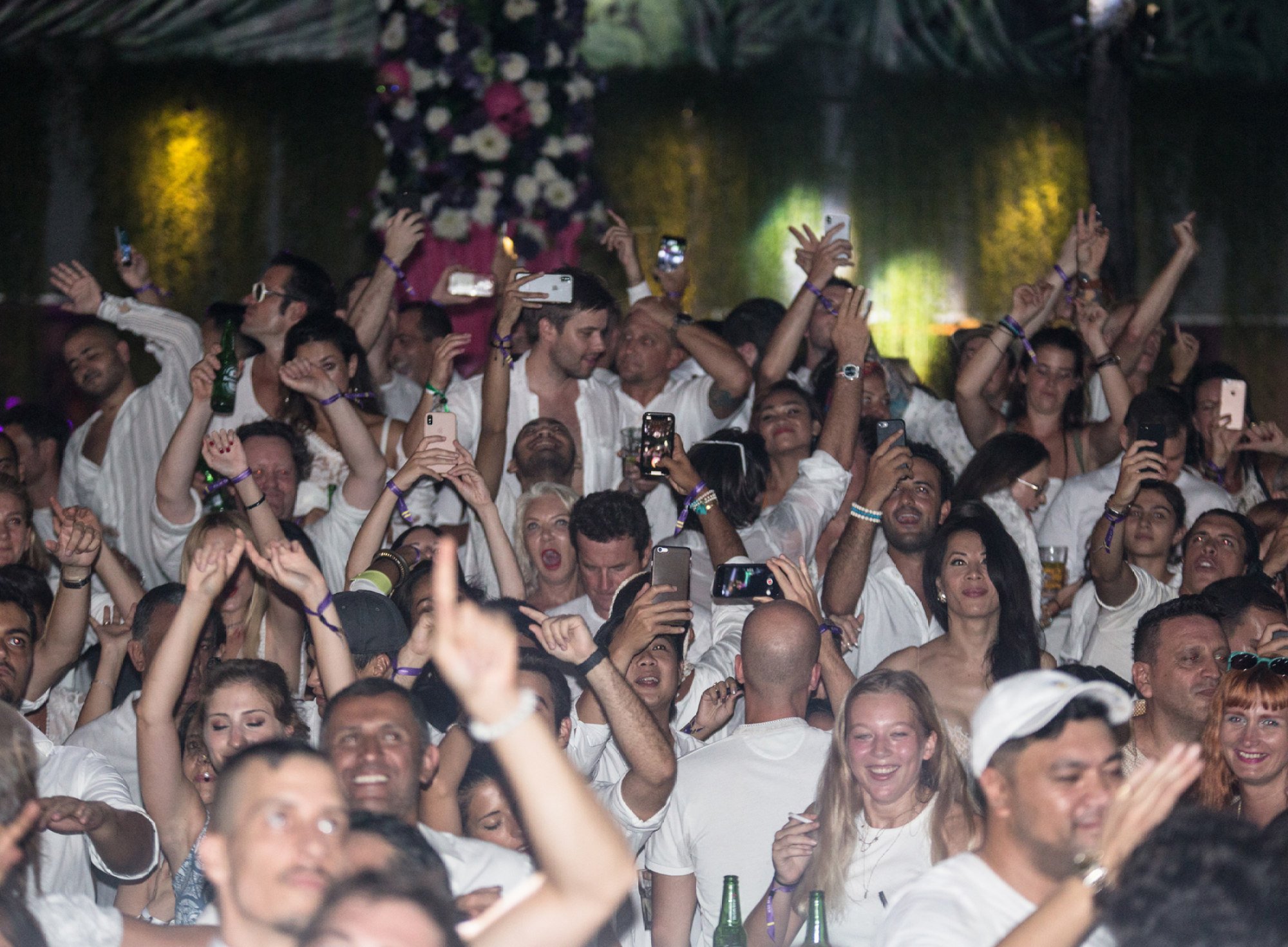 But what, apart from sophisticated light and sound, can patrons expect for their money?
This year's theme is based on Stargate, a 1990s science fiction film and TV series.
"Immerse [yourself] in a realm where time portals converge, pushing the boundaries of imagination and leaders to encounters with higher beings of the ancient Egyptian civilisation," reads a press release.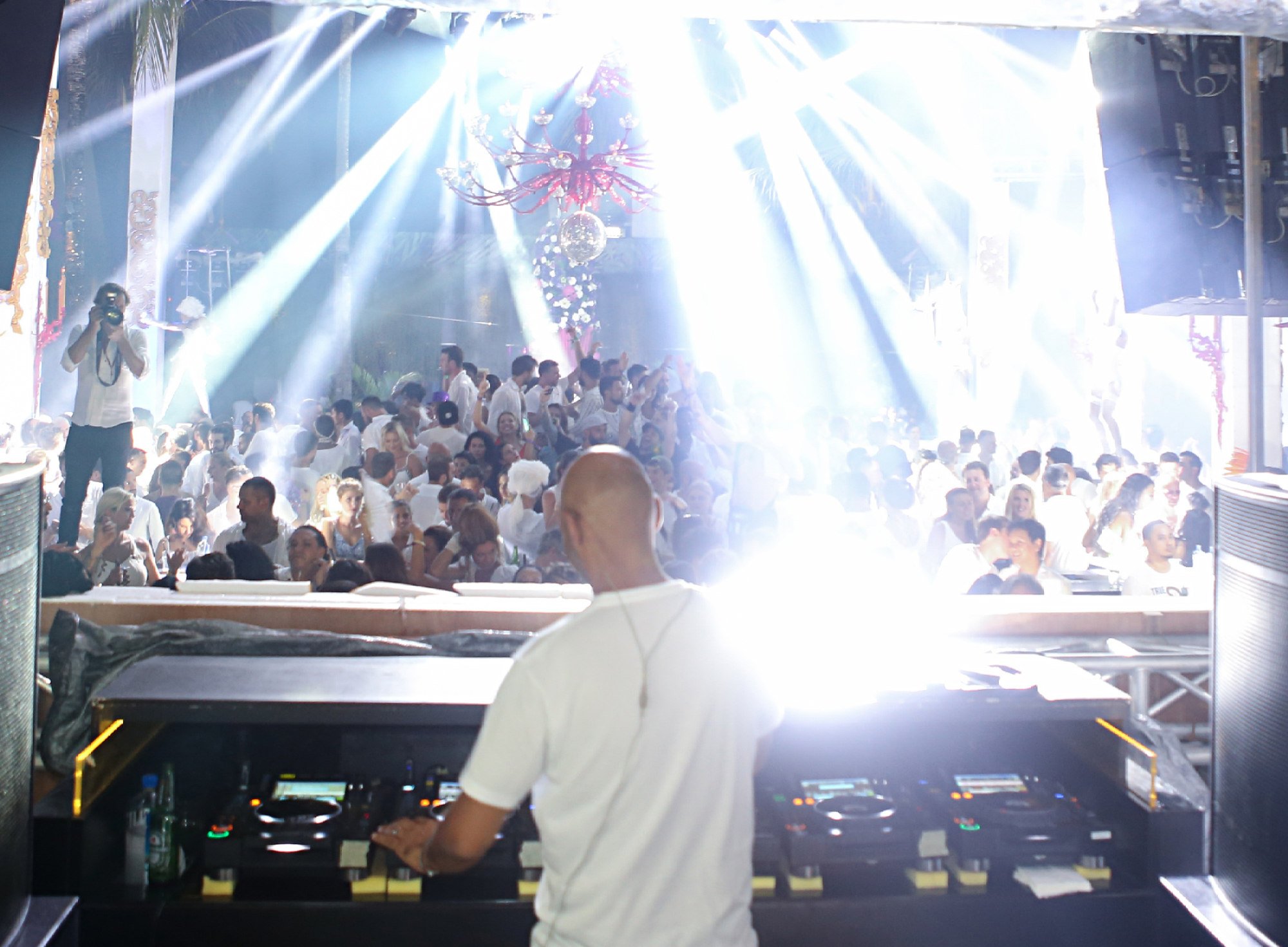 The headline acts will be Berlin-based DJ Oliver Koletzki and Gheist, a hybrid live DJ collective also from Berlin that blend elements of house and techno.
"I'm used to running events where we always have to improve and improve, to exceed visitor expectations each year," Rizvi says. "But the White Party is more challenging because we also have to make a statement: there are so many events and music festivals on the island but we're the only venue that executes a complex production on this scale."
Denial of responsibility!
Chronicles Live is an automatic aggregator of the all world's media. In each content, the hyperlink to the primary source is specified. All trademarks belong to their rightful owners, all materials to their authors. If you are the owner of the content and do not want us to publish your materials, please contact us by email –
chronicleslive.com
. The content will be deleted within 24 hours.